Talkover (Microphone Crossfader):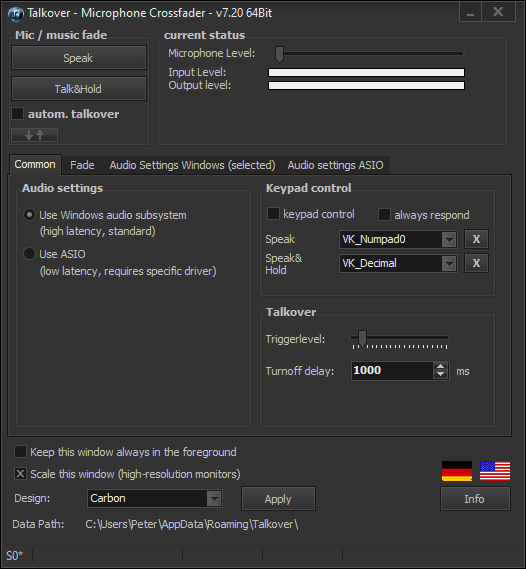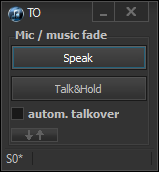 The microphone crossfader helps to add moderation between your songs.
It fades microfon up and music down for soft transition between moderation and music.
This is commonly referred to as a talkover effect.
With this software, you can realize the talkover completely software-controlled without additional hardware.
Latency is a side effect of recording and playback, but you can set some parameters to compensize.
Optionally, the functions can also be controlled via the keypad.
In addition, you can connect the microphone crossfader with fadeout/in function of MediaArchive or fade any other player.

64 Bit:
| | | | |
| --- | --- | --- | --- |
| Typ: | Vers.: | Link: | Sponsor: |
| | | | |
| Talkover (Inst.) | 7.10 | Download | |
32 Bit:
| | | | |
| --- | --- | --- | --- |
| Typ: | Vers.: | Link: | Sponsor: |
| | | | |
| Talkover (Inst.) | 7.10 | Download | |
Mirrors & Reviews:
Pad Datei