TagComplete Download:
TagComplete is a software for automatic completion of metadata.
Your music files are automatically analyzed and identified.
In next step metadata is synchronized with a community database.
This works with even completely unnamed music files.
The title recognition is done locally, the necessary part of the database is downloaded automatically.
Only metadata and acoustic fingerprints are anonymously matched with the central database.
The system learns with each user who scans their holdings.
For this reason, it is important to scan the complete holdings if possible.
----------------
TagComplete has an intuitive and easy to use UI.
Assistant will guide user through 3 simple steps.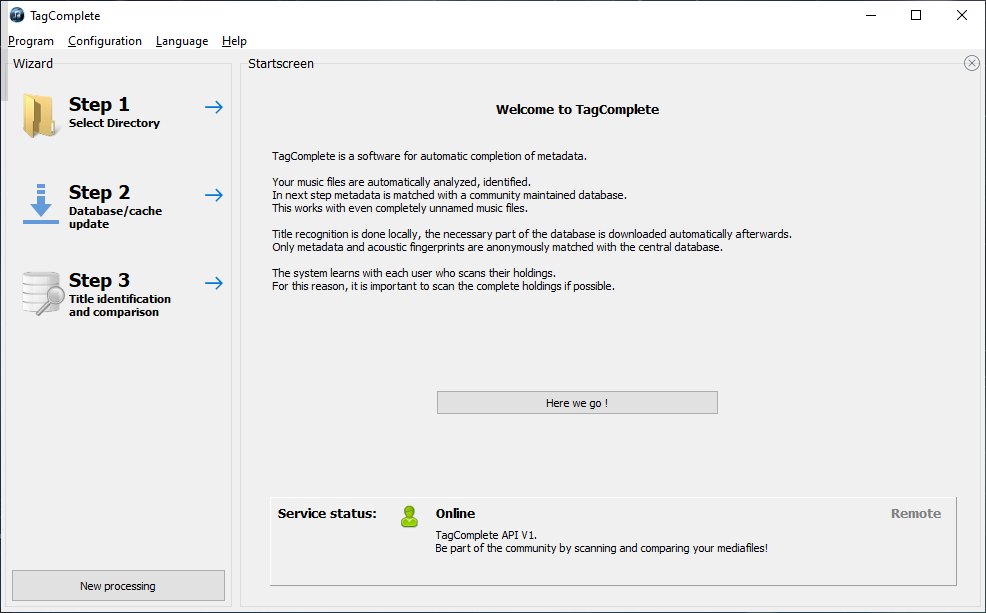 Step 1:
Select directories.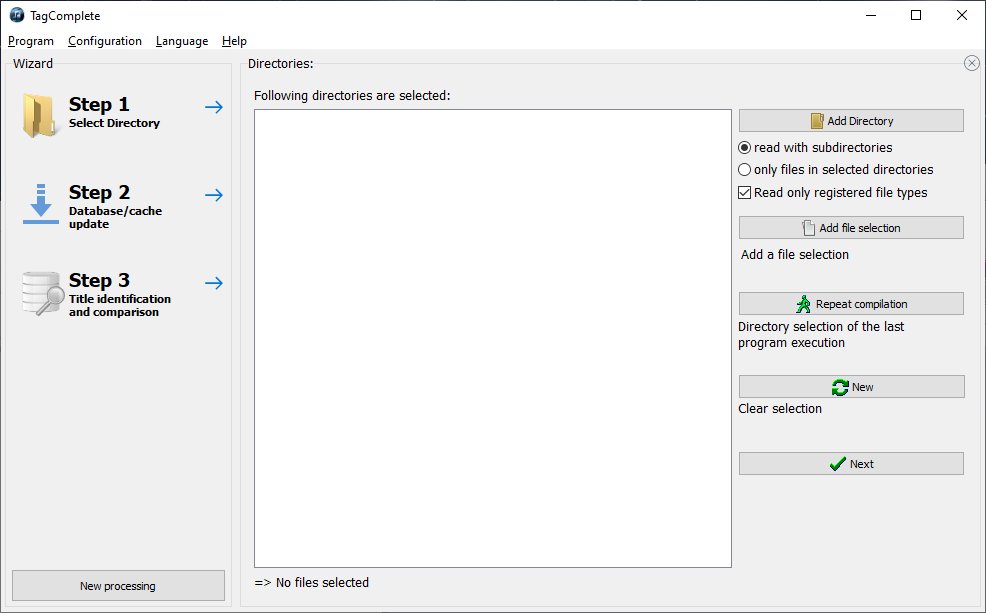 Step 2:
TagComplete is downloading part of database that is needed for local title identification, this runs automatically.
This is necessary to achieve higher performance for processing, relieving the backend and ensure privacy.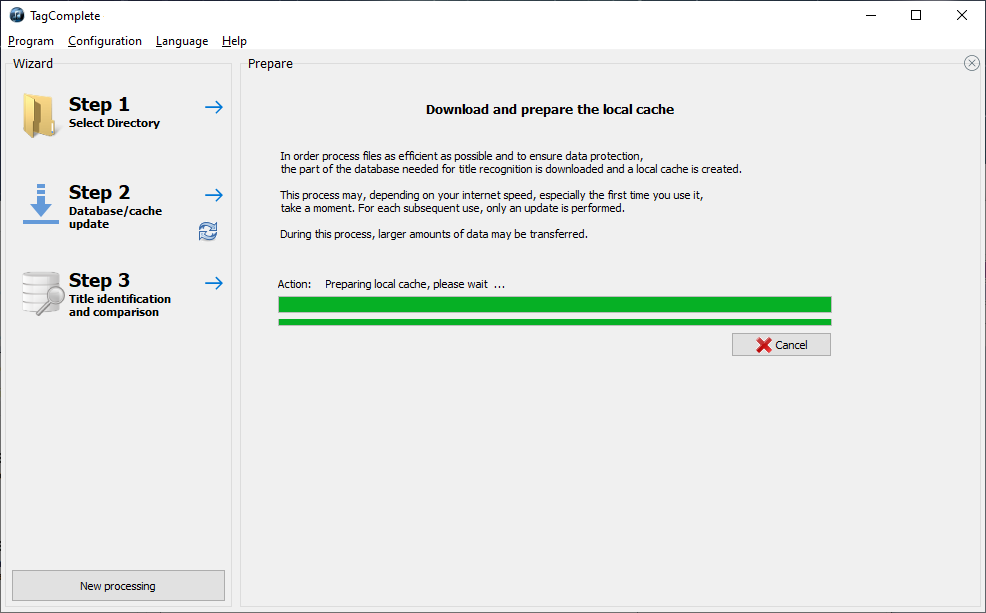 Step 3:
Selected files will be analyzed, identified and metadata will be synchronized with the community database.
While the processing is running in the background, the user can already see and accept the differences
found in the metadata between the local files and the community database.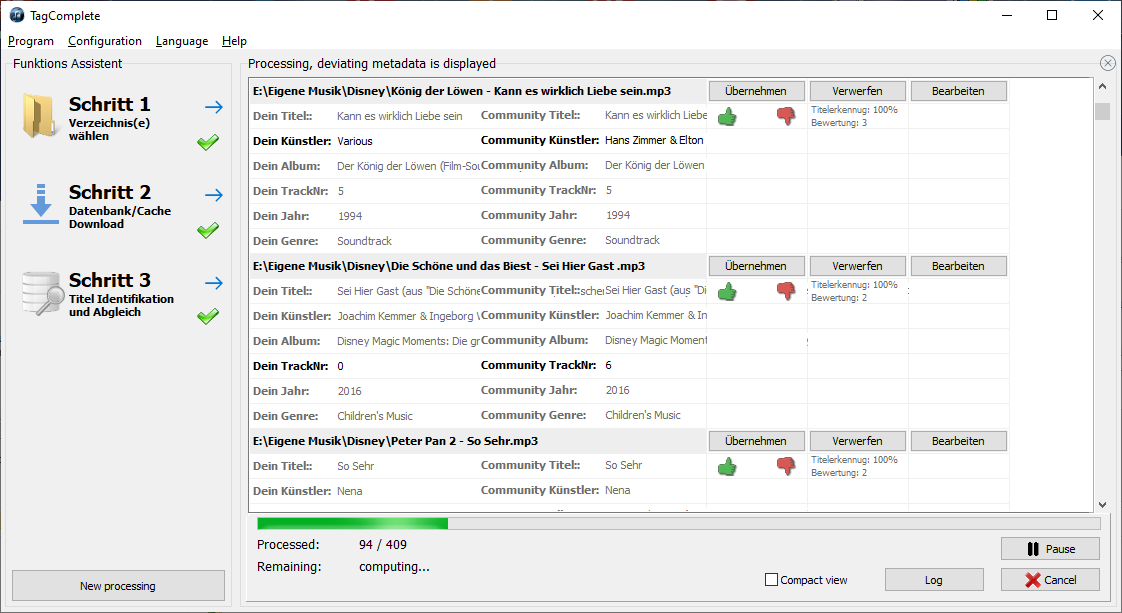 Tageditor, already known from Mediapurge, is also available.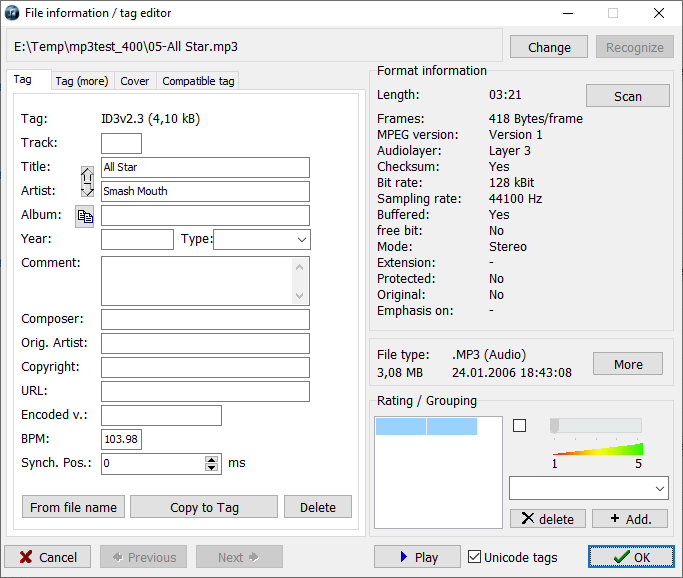 Privacy is important:
- the recognition of the titles is done locally
- only acoustic fingerprints and metadata are exchanged with the central database
- all data is transmitted anonymously, no personal data is collected
64 Bit:
| | | | |
| --- | --- | --- | --- |
| Typ: | Vers.: | Link: | Sponsor: |
| | | | |
| TagComplete (Installation) | 1.50 | Download | |
(Pad File)
Service Online
TagComplete API V2 up and running.
Be part of the community by scanning and comparing your mediafiles!