Mediapurge Features:
Clean up you mediafiles, it was never so easy before.
Mediapurge guides the user in 4/5 simple steps through any cleanup functions for your media files.
Whether you want to edit tags, sort files on hard disc, find duplicates, create file names out of the media tags,
edit tags and file names, sort files on hard disk, convert mediafiles, search for duplicate files (full automatic, audio compare using acoustic finger print) and much more
you will just need this one software.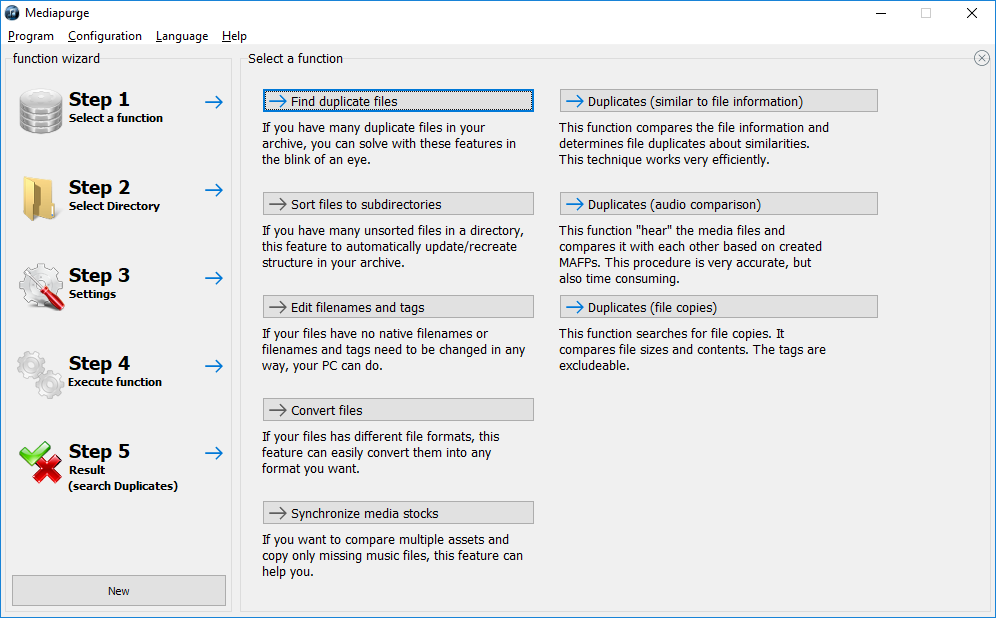 Let mediapurge scan your hard drive for music duplicate using modern audio/image comparison (MAFP - Mediapurge Acoustic Fingerprint).
The audio comparison can run simultaneously on multiple processor cores to get it run as quick as possible.
Mediapurge "hear into"/"see into" your mediafiles and decide whether it's the same song or not.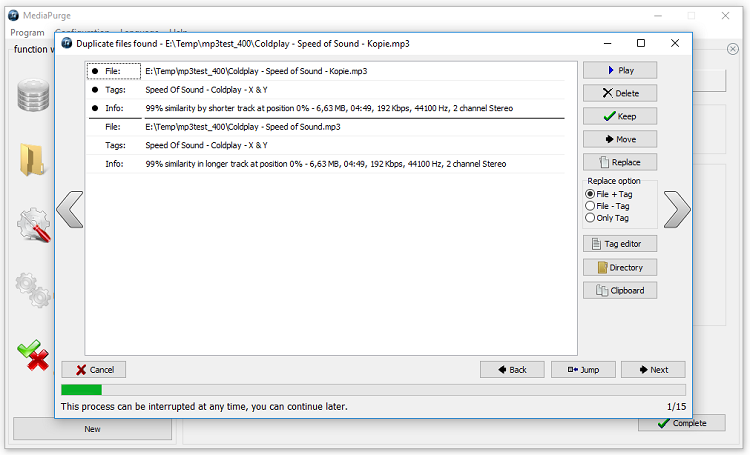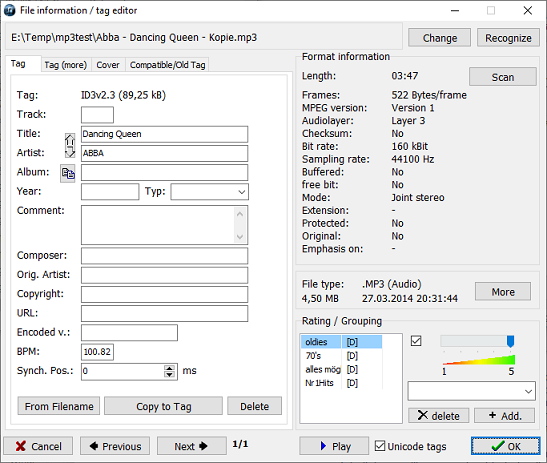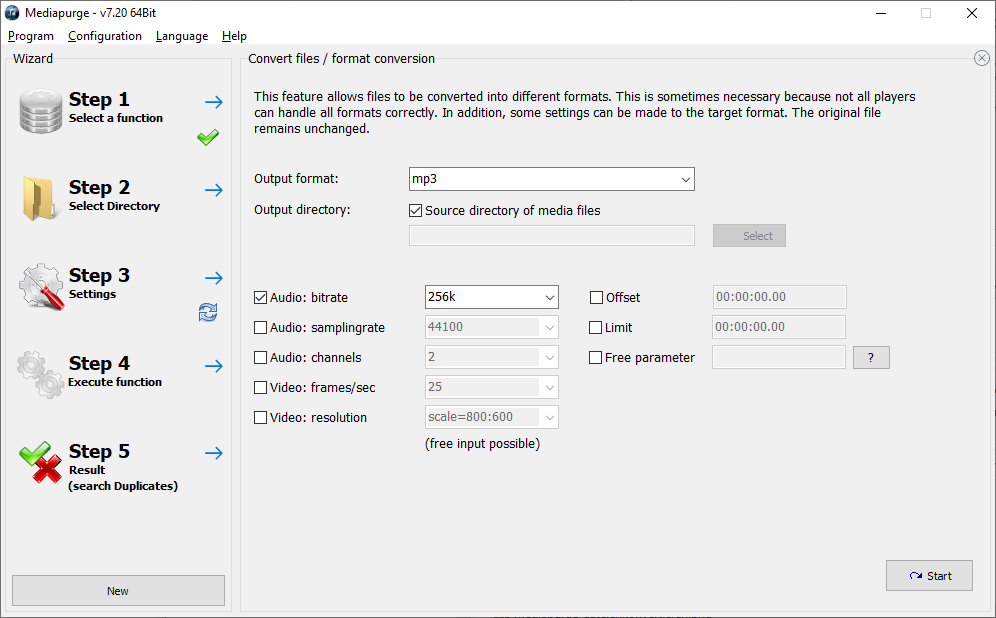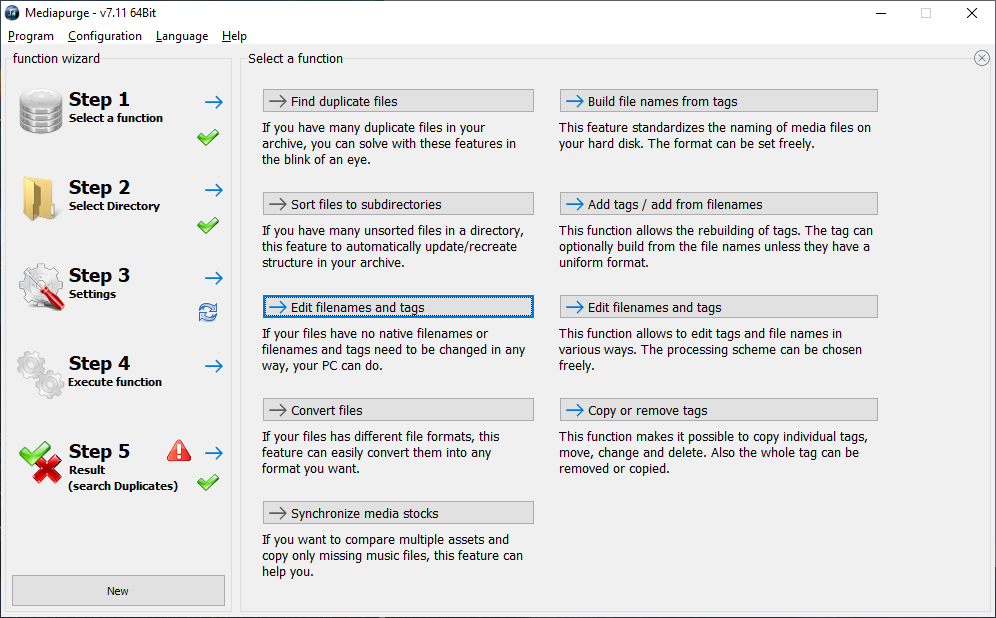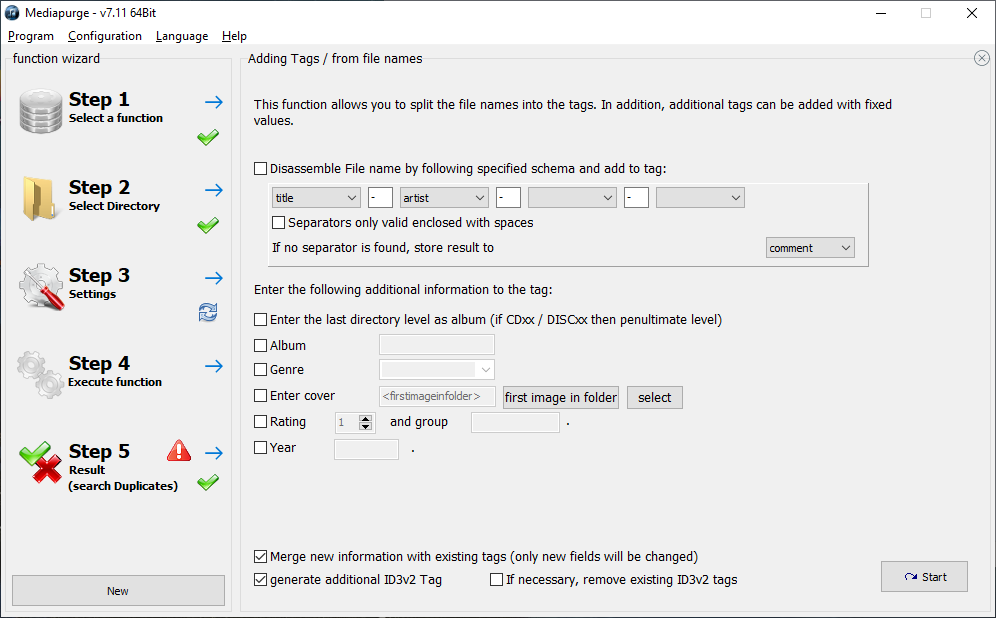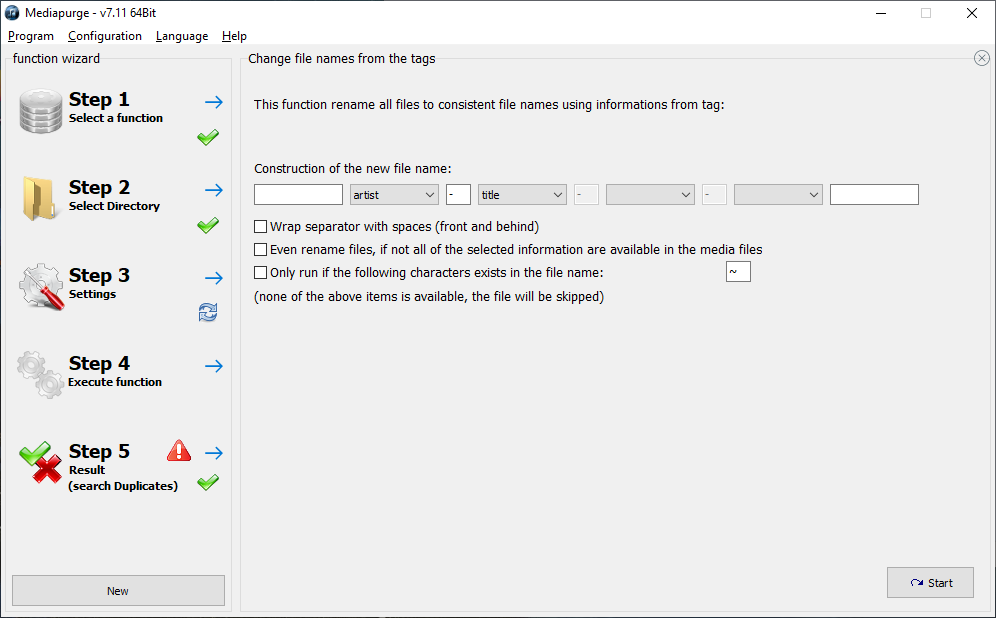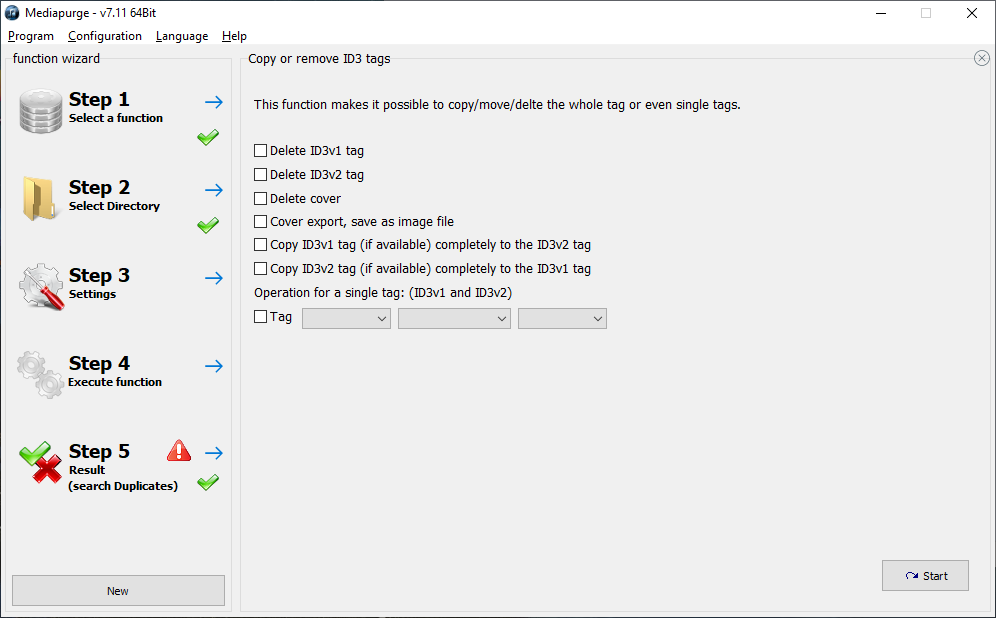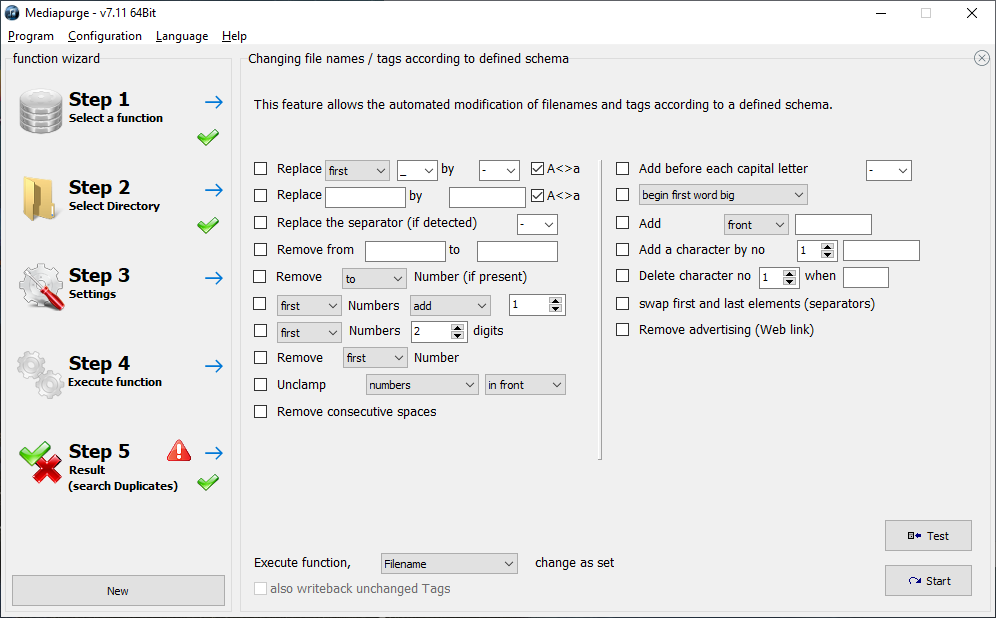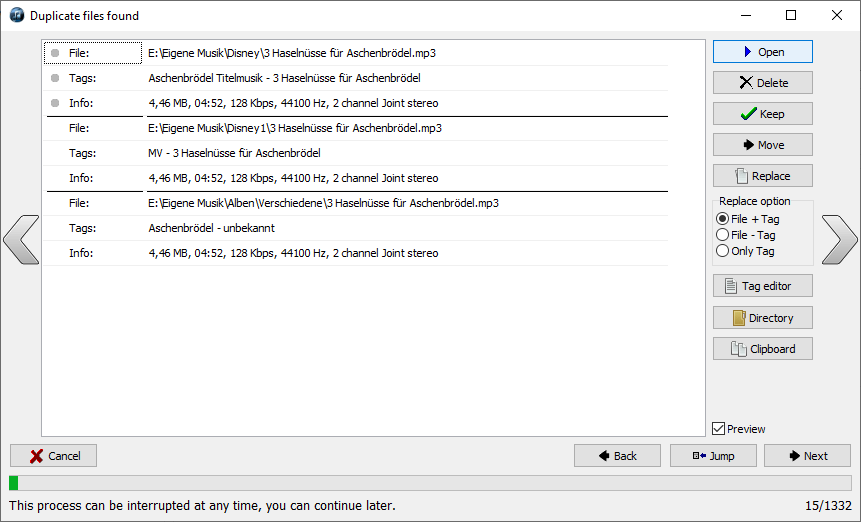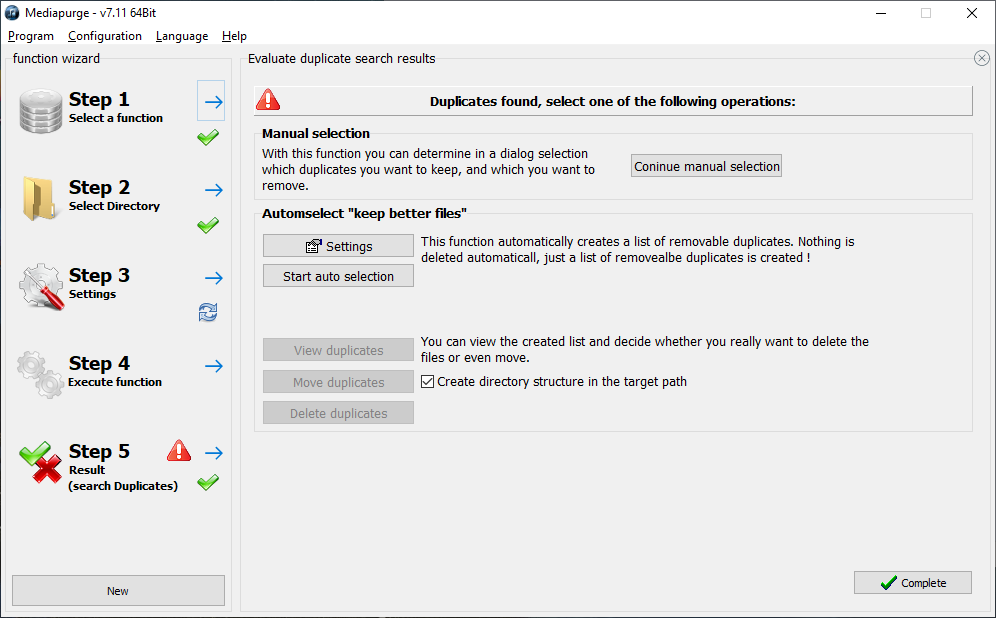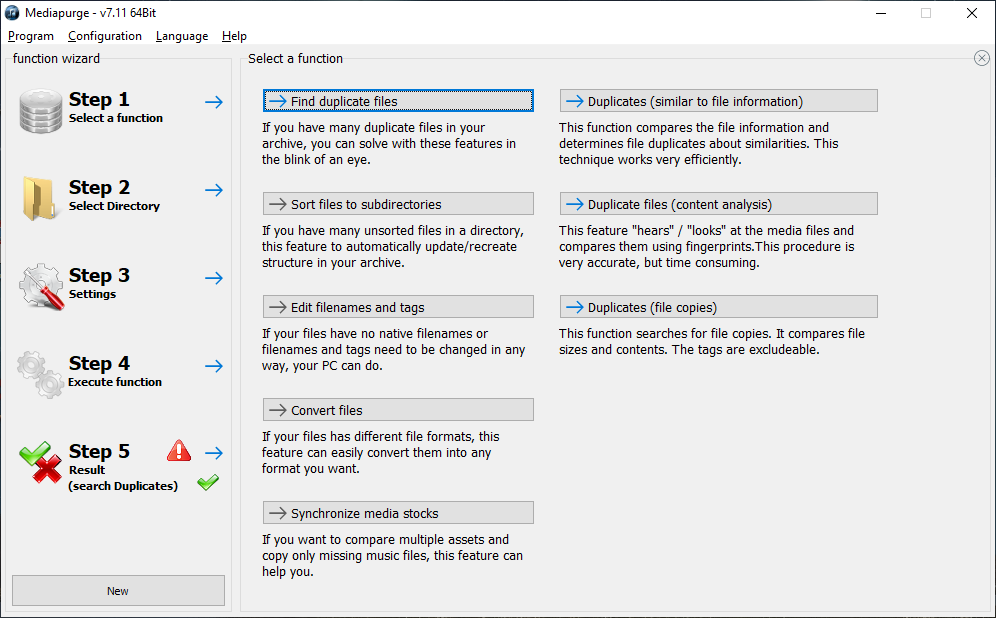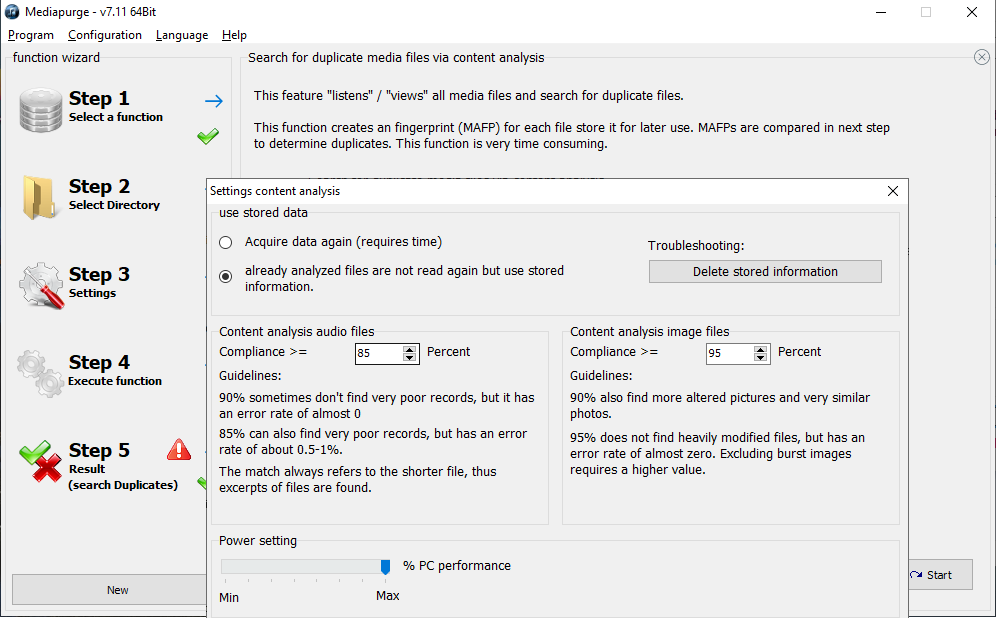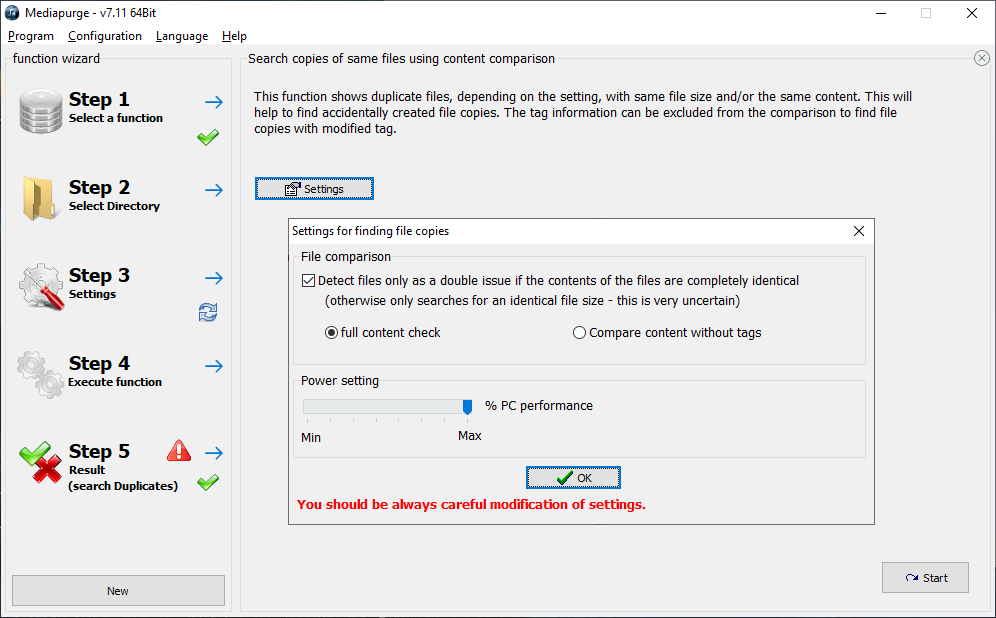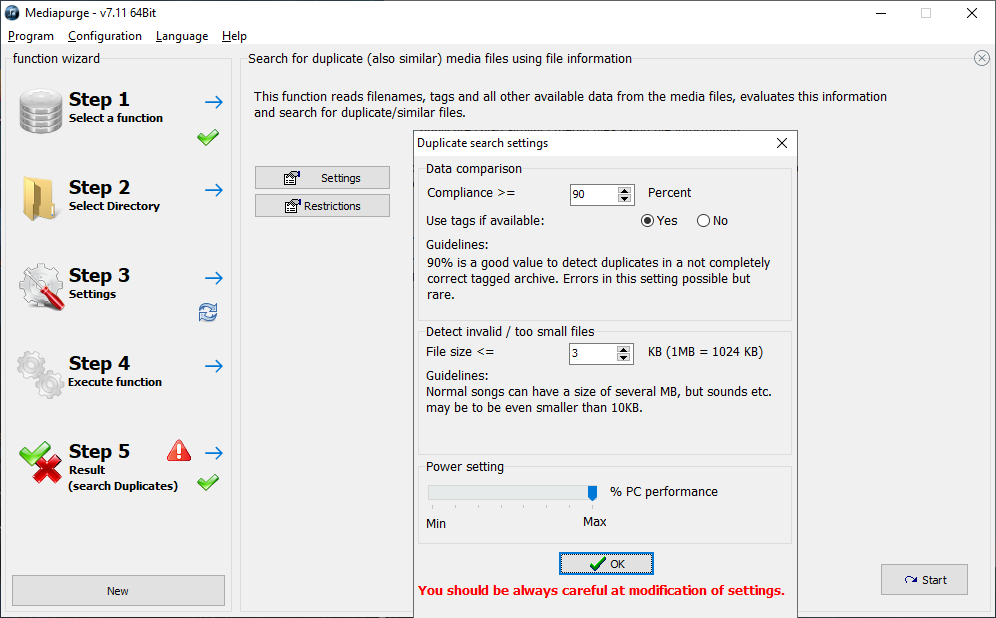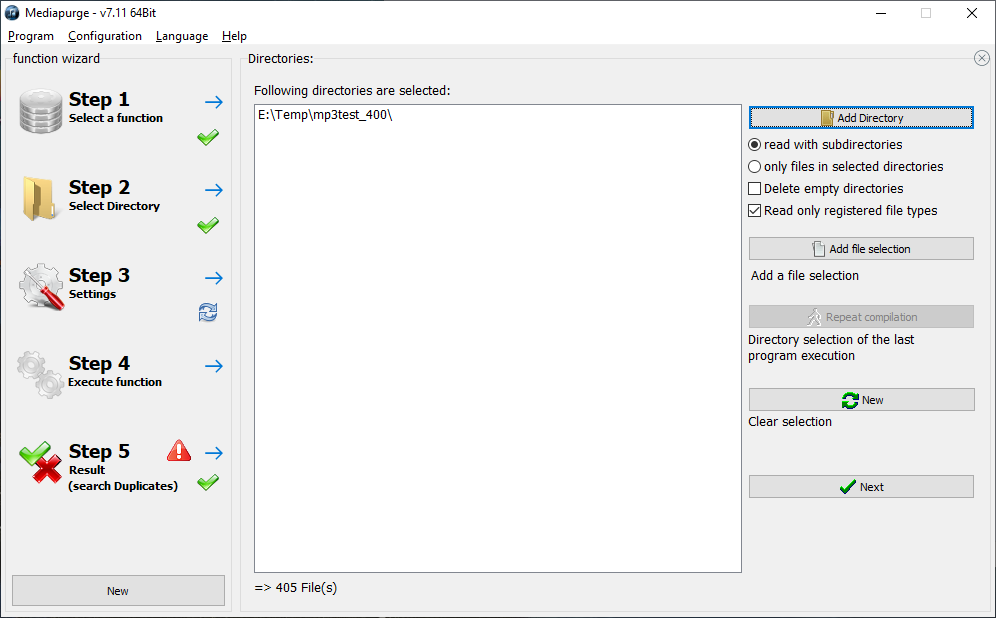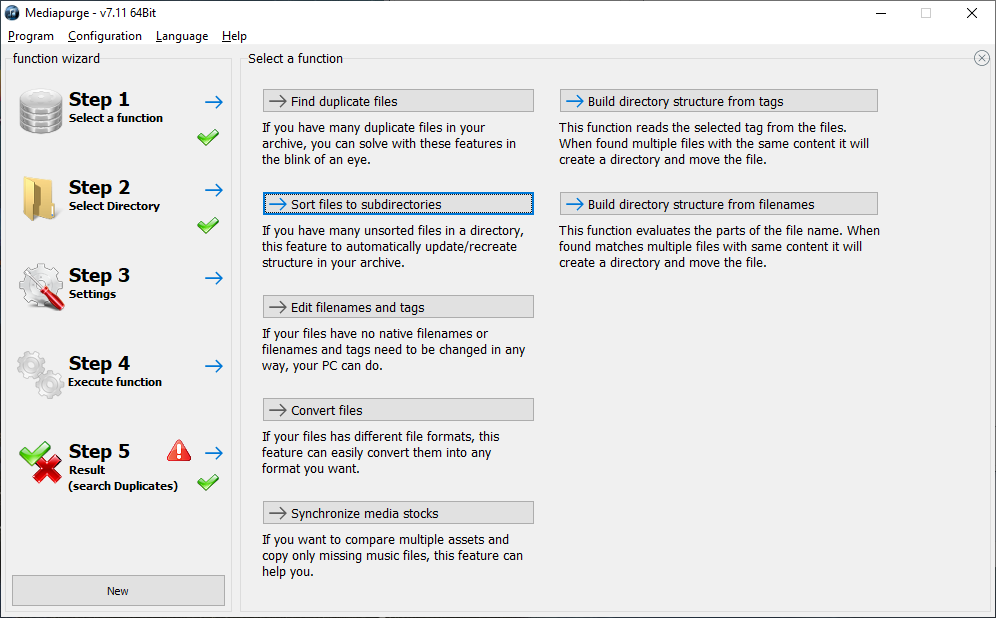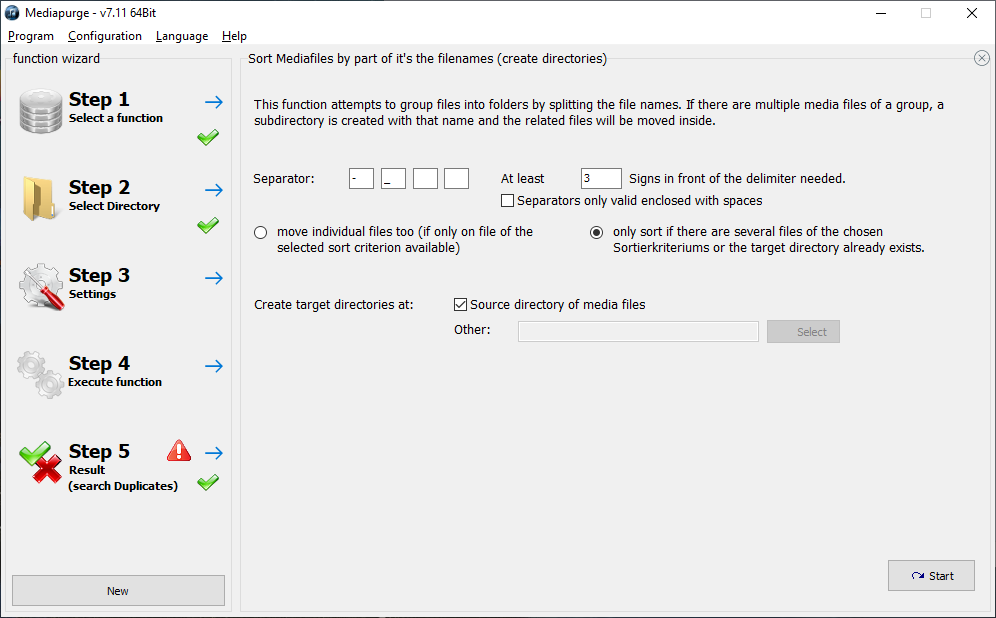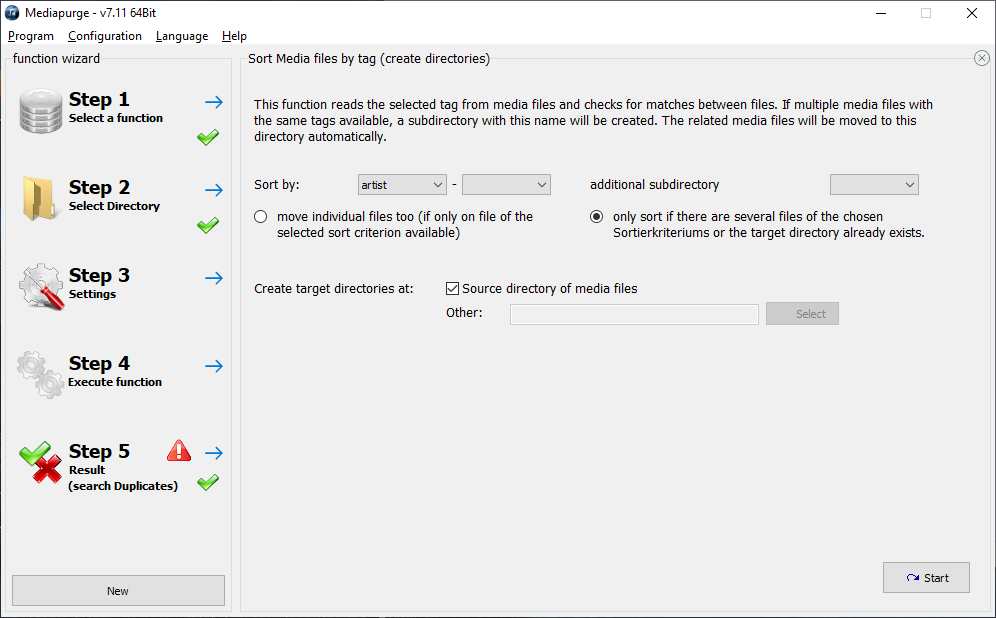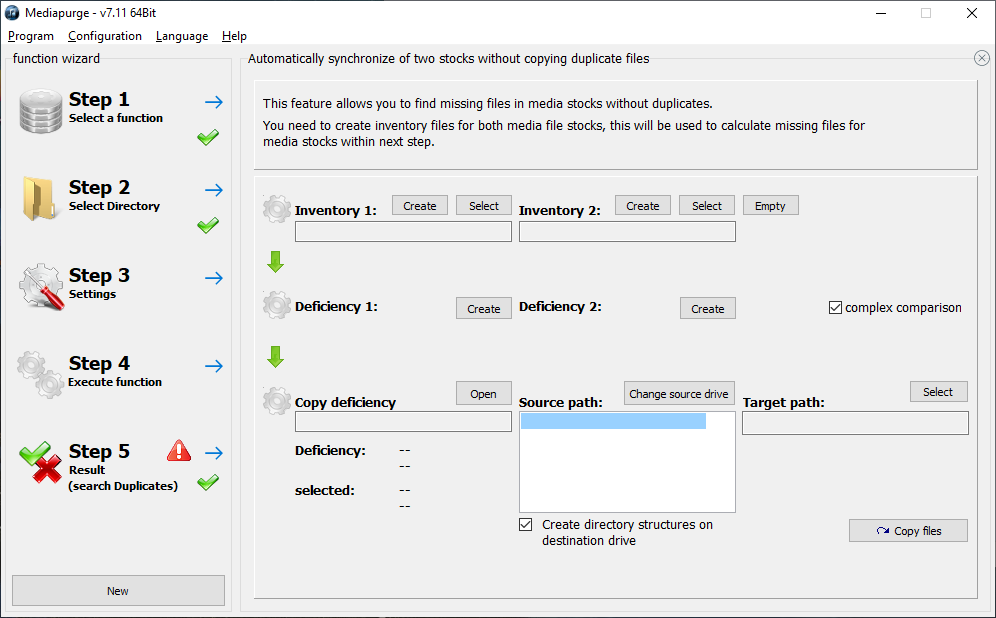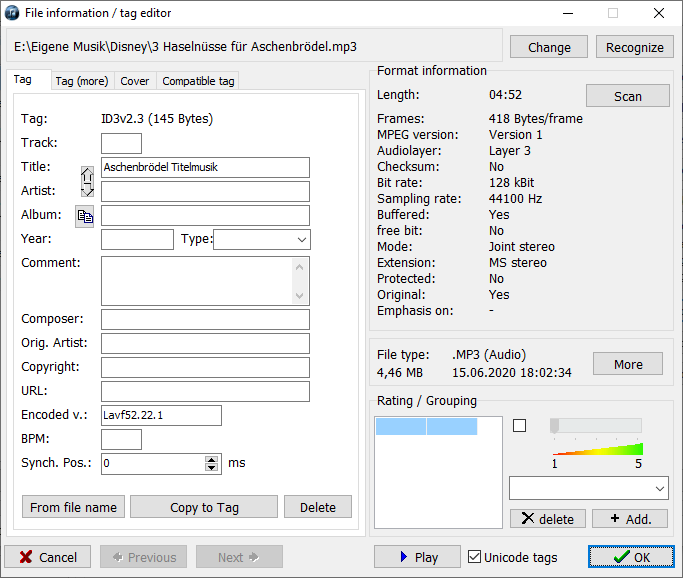 Automatic cleanup functions

- Automatic search for duplicates (also similar) media files
- Automatic search for duplicates using audio comparison
- Search for media files with the same size / content (tags excludable)
- Tag-based sorting of media files into subdirectories
- Filename based sorting of media files into subdirectories
- Automatic creation of the Tags from the file name
- Automatic restore the file name from the ID3 tags
- Automatic copy / remove individual / complete tags
- Automatic editing file names and tags according to a userdefined scheme
- Convert mediafiles to differnt formats (crosscoding)
- Automatic inventory synchronization (similar files excluded)

Download